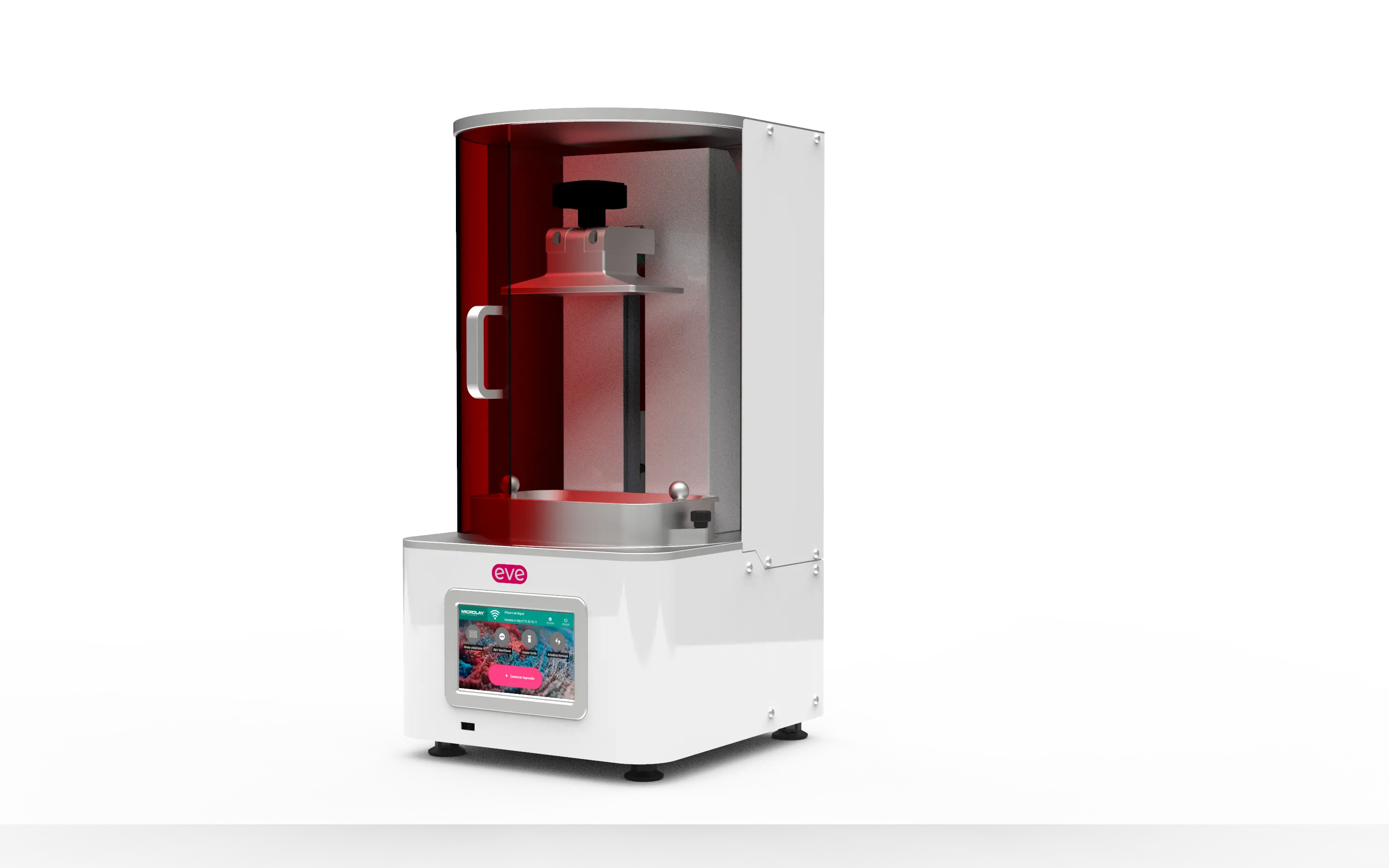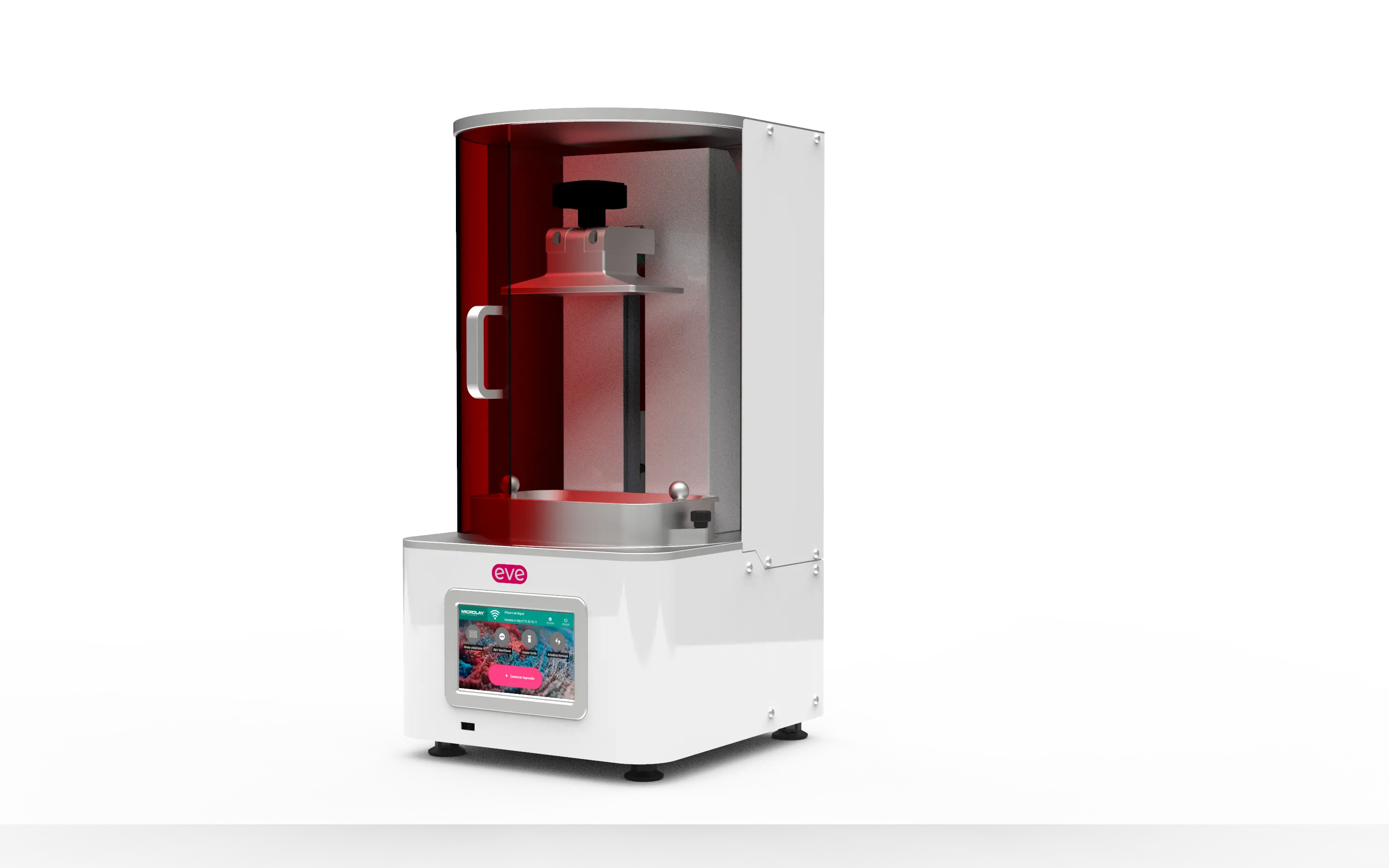 Available, delivery time 2-5 days
Product information "Microlay EVE Printer"
The Microlay EVE 3D printer has been specially developed for the ambitious user. The Eve impresses with its robust design with steel and aluminium components, which increases the durability and repeatability.
Furthermore, the 5 inch colour display, a sufficiently large material tray (150 ml) and the possibility to control the printer from any input device via Teamviewer make it very easy to use.
Of course, the printer can be controlled via WiFi as well as via the network.
Size: 250 x 265 x 500 mm
Weight: 12 kg
Installation space: 120 mm x 68 mm x 180 mm
Resolution (x y): 47 my
resolution (z) freely selectable from 1 - 100 my
Maximum printing speed 40 mm per hour
Technology LCD
Wavelength 405 NM